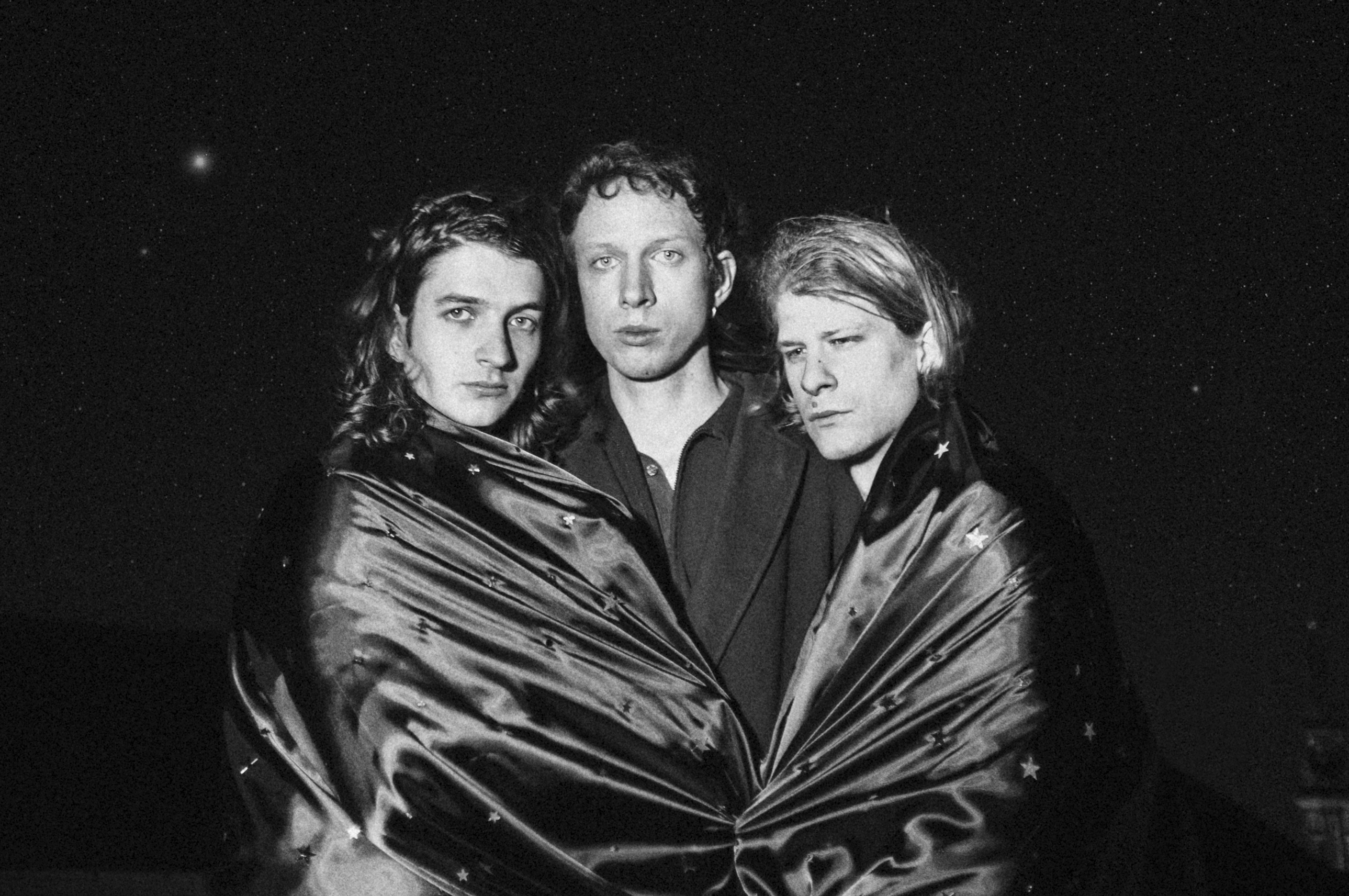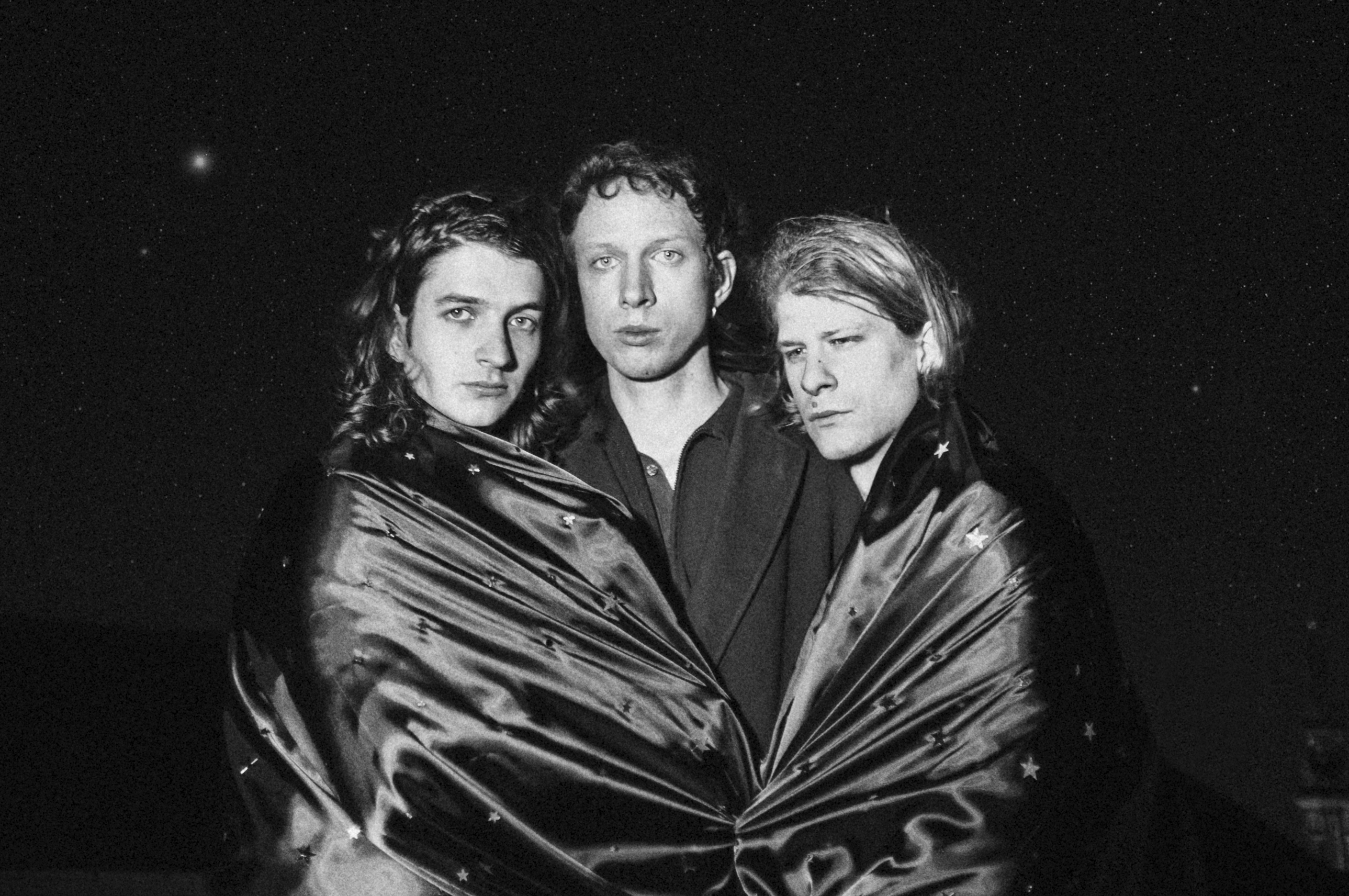 Danish three-piece Shiny Darkly has been rocking the venues of Europe and the US for the past six years collecting serious praise along the way. NME went straight into nostalgia-mode noting that "Shiny Darkly somehow manage to recall everything great about the golden age of classic British post-punk" and UK-blog The Line of Best Fit placed Copenhagen's favourite dark rockers right up there with the greats of the genre: "Dark intensity of this calibre is a rare thing: Savages' Jehnny Beth has it, Nick Cave has it, Suicide have it and based on the evidence we've heard so far, Shiny Darkly's Kristoffer Bech certainly has it." 
Formed in 2011 by Kristoffer Bech (vocals and guitar), Mads Larsen (drums) and Oliver Matthew Volz (bass) the band have one full length album, 2014's Little Earth, and two EPs, Shiny Darkly (2012) and Dead Stars (2013), under their belt. The musical inspirations are a pantheon of doom and gloom-gods including Joy Division, The Cure, Echo & The Bunnymen, The Jesus and Mary Chain, Television, Gang of Four and Nick Cave.  
Since the tour of Little Earth the band has been on a creative hiatus in which lead singer Kristoffer Bech has been staring in the critically acclaimed film I blodet (In the Blood), but as of 2017 they are back with the single "The Other Man".