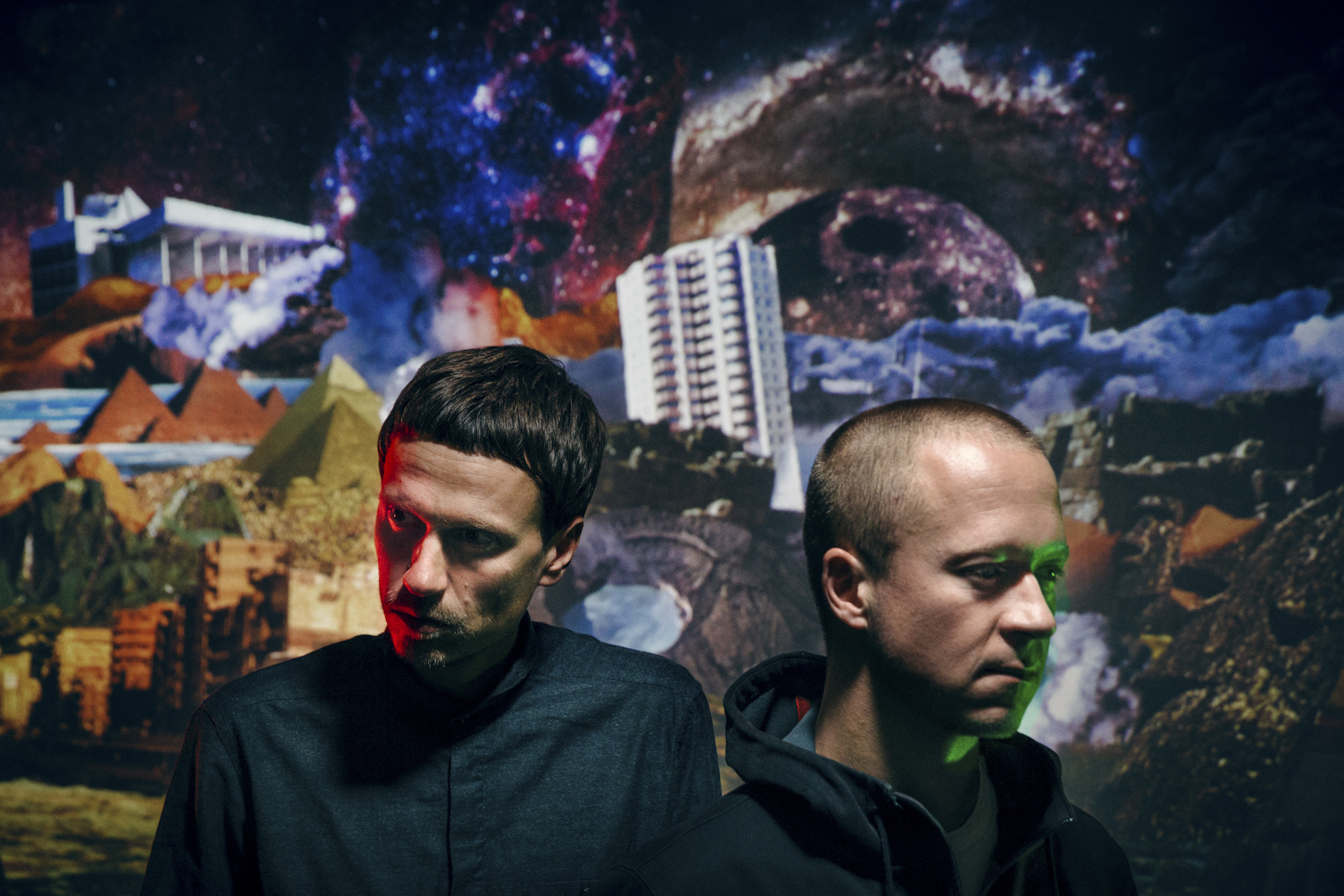 Den Sorte Skole is a sample-based producer and composer group from Copenhagen, Denmark, founded in 2004 by Simon Dokkedal, Martin F. Jakobsen (on leave since 2011) and Martin Højland.
By sampling fragments of sound from old vinyl-records from all corners of the world and genres as diverse as folk, psych rock, early electronic music, noise, all kinds of so-called world-music, classical music and field recordings, Den Sorte Skole take listeners on a unique journey through musical history and beyond. This is world-music in the true sense of the word!
Their live performances are like dark symphonic trips unfolding on samplers, turntables and effect-machines with tons of samples flying through the speakers. However, as opposed to most turntable-lists, scratching and immediate dj-effects are not used here. They blend the thousands of sound bites into flawless collages of sound; sounding like it was intended to be like this. In that sense Den Sorte Skole's shows are to be considered concerts and not DJ-sets or turntablist-shows.